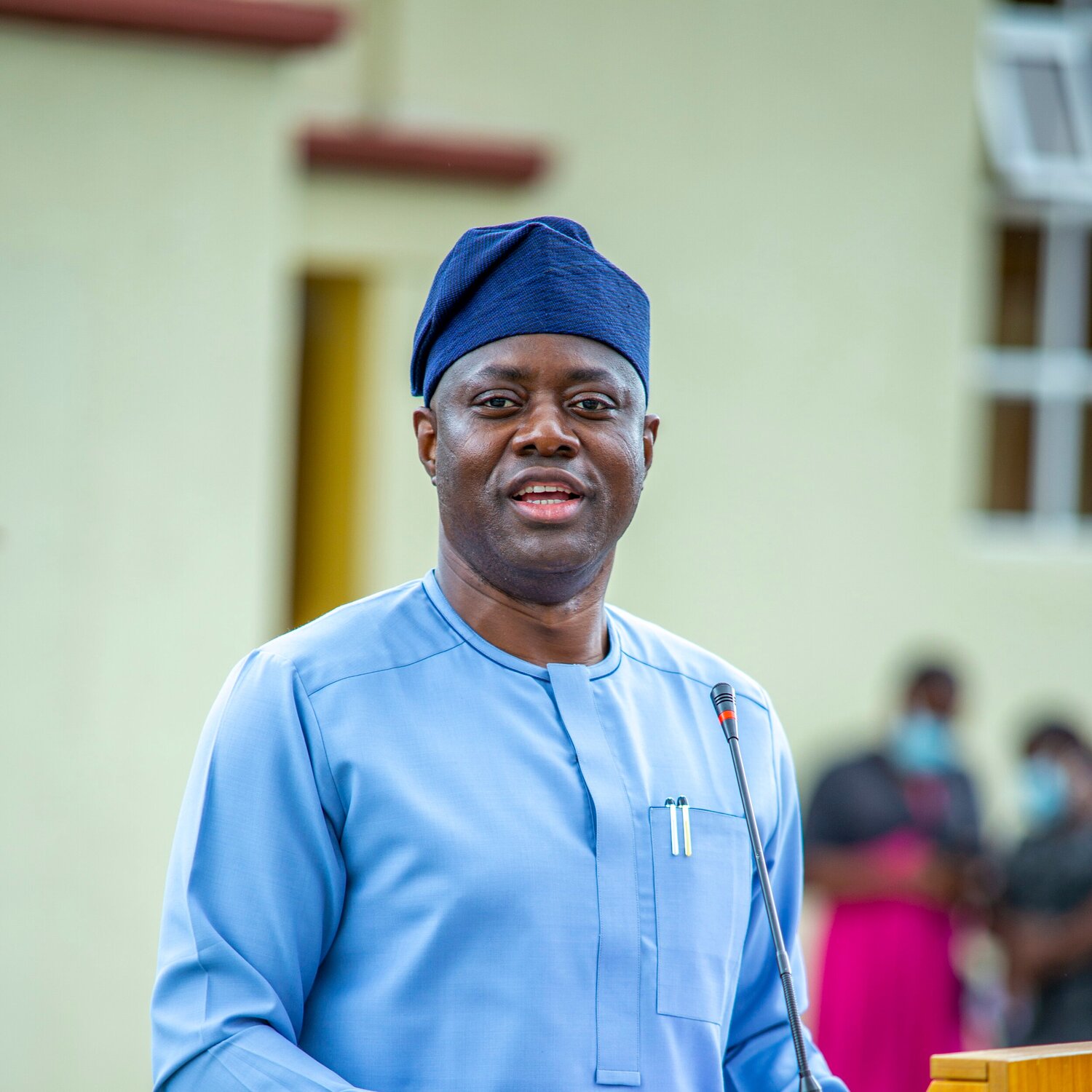 08 Aug 2020

KEYNOTE ADDRESS AT THE FOUNDATION LAYING CEREMONY OF THE IBADAN SOUTHWEST LOCAL GOVERNMENT TRADITIONAL COUNCIL BUILDING

I remember when we were on the campaign trail, whenever we got to any local government area, the first thing we did was to go and pay homage to the traditional ruler in the area. We, politicians, know how to go to our traditional rulers for blessings when we need to get into power. But we seem to forget their importance once they have helped us reach our goals.

Instead of seeing traditional rulers as competitors, we should see them as collaborators. Instead of fighting them, we should be embracing them; Instead of seeking to tear them down, we should be building them up.

I will personally continue to give due respect to our traditional rulers.

I greet you all again specially.

KABIEYESI O

The Ibadan Southwest Local Government Traditional Council building is an important project. Thus, today's foundation laying ceremony is auspicious.

We are operating a modern democracy, but we cannot overlook the importance of the traditional council in ensuring order and peace in our society. Traditional rulers are close to the people, they understand the culture and tradition of the people and so when conflicts arise, they know how to resolve them using society's mores.

Therefore, we are aiming to build on these legacies. Building edifices such as these is one way of ensuring that our legacies are preserved, a place where the meetings and other activities of the traditional local council will be held.

We can look at buildings such as Mapo Hall these many years later and feel the decades of traditional values that are stored therein. Mapo Hall was built in 1924 by the British colonial lords. But it played a major role in hosting political gatherings that shaped the future of the Western region. In fact, history has it that any political party that did not campaign at Mapo Hall in the 1950s was seen as unserious.

Today, we are laying the foundation for what has been described as "Mini Mapo Hall." I hope that this hall will have the same significance as Mapo Hall. May it be said in the next decade that anyone who has not campaigned in Ibadan Southwest Local Government Traditional Council building has not started.

Our people say, 'Ọba tó jẹ tí ìlú tòòrò, orúkọ rẹ̀ kòní páré.' That is to say, a king who leaves a good legacy behind will be fondly remembered for all time.

May we look back at this day and remember it as a beginning of great things.

May posterity remember us for good.

Seyi Makinde, January 28, 2020.